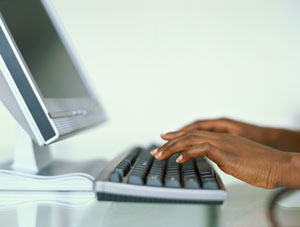 Now, many doctors are adding patients' medical records to that list.
As part of our multimedia, Facing Cancer Together project, witf's Megan Lello spoke with Dr. Marilyn Heine, president of the Pennsylvania Medical Society, about the type of personal medical information that can be found on the web, and who's able to see it:
What are your thoughts on medical records going online? Does this make it easier for you as a patient? Please leave a comment below.
Related story: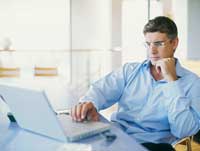 When Ken Bazaar was diagnosed with prostate cancer, he turned to Wikipedia for information on his diagnosis. He found links and information that brought him up-to-date on the disease and what he was facing, and it ultimately helped him to decide which treatment was right for him.
Wikipedia is a free, web-based, collaborative, multilingual encyclopedia project that is funded by the non-profit Wikimedia Foundation. It contains 20 million articles that have been written collaboratively by volunteers around the world.
Doctors see many patients like Ken who are turning to Wikipedia for knowledge. But, "Is Wikipedia a good source of information?" Dr. Adam Dicker of Thomas Jefferson University Hospital, is a part of the international team of researchers that is trying to answer that very question. They are currently comparing Wikipedia to the National Cancer Institute's Physician Data Query website. Watch this video to learn more.