I was able to deal the best I could with this, but the worst part was the gender bias that I endured and still continue to endure. From finding a lump and having my doctors office tell me over the phone (without seeing me) to "come in 3 weeks to have it checked out" (I refused and demanded to be seen that day), to my boss demanding me to meet my work quotas as I was a "man and needed to stop being a baby, and wanting to be treated like a 'woman;'" to workers compensation calling me the day after surgery to say that as a man I only needed 5 days rest (I still had 2 drainage tubes); to my insurance company declining breast reconstruction because I was "not a woman;" to a doctor declining a counseling referral because "I was not a woman and did not need my breasts anyway;" to a college professor stating to me when I requested some assistance with classes due to a mastectomy- "I am sorry about the breast cancer. I really did not know you were a woman. I always thought you were a man."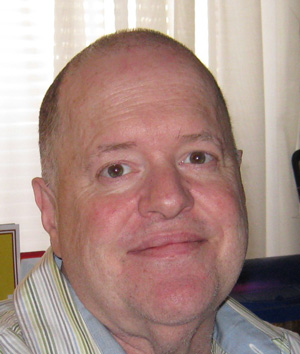 Support for males with breast cancer? No. Support from doctors? No again. Support from Susan Komen Foundation? No.
I cannot get people to understand how we force men with breast cancer into the "shadow of pink" because we become insignificant. But, men still die each year of breast cancer while suffering from depression as well, as potential support is little or none due to lack of education and interest.
Breast cancer does not discriminate. Unfortunately our society does.
While we see photos of men at the beach, in movies and commercials, body building competitions, and in calendars showing their 'manly' chests, there are still men who die from having been diagnosed or misdiagnosed with breast cancer, or should we say 'chest or pec cancer' as the word breast in itself denotes femininity.
Please help me educate people on the topic of male breast cancer. Breast cancer is NOT a woman's disease. It is a peoples disease. Even though I was diagnosed 5 years ago it appears that nothing has changed in regards to gender bias. I continue to encounter gender bias to this day.
Thank you,
Thomas
Birdsboro, PA