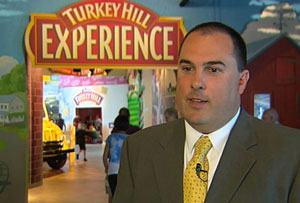 Adams says, "Each time a person goes into one of the 14 dip shops in the central Pennsylvania area that are offering the product and buys something that's Four Diamonds Fudge, a portion of the proceeds will go to the Four Diamonds Foundation." Scroll down to watch the video.
Suzanne Graney, the director of the Four Diamonds Fund says, "It does everything from support caregivers that are helping our patients, to making sure that specialists are available for those families. It is taking care of their medical bills to make sure that a family never has to choose between the care that a child is receiving and other necessities, and takes away that financial burden. " And a large portion of the fundraising proceeds go towards innovative research at Penn State Hershey Children's Hospital.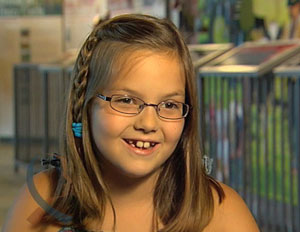 One little girl who's benefited from the Four Diamonds Fund is eight-year-old Ashley Fazekas. "When I was one-and-a-half I was diagnosed with leukemia, and for two-and-a-half years I stayed in the hospital. They paid our medical bills and they just helped us do everything in the hospital."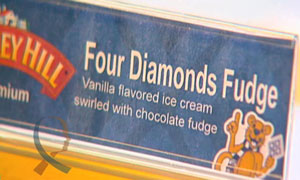 Adams says, "When you go and purchase something, in addition to part of the proceeds going to the Four Diamonds Fund, you can also enter to win a year's supply of Turkey Hill ice cream. " Click here for the contest details. And, click here for the participation card to enter.
He adds, "If you're out there, folks, and you're going for ice cream, pick up some Four Diamonds Fudge and help the kids."
Click here for all participating locations.