A new study shows that a number of lung cancer and colon cancer patients continue to smoke despite their diagnosis. The study highlights the need for doctors to address smoking cessation with patients when they're diagnosed.
Susan G. Komen for the Cure has severed ties Planned Parenthood centers, discontinuing its funding. Many think that this may be due to political pressure Komen has been receiving from antiabortion activists. In this recent Komen funding fallout, a myth surrounding the idea that there is an abortion-breast cancer link is resurrected.
Consumer advocates say that some soaps, makeup and other items contain deadly ingredients.
The most dangerous form of cancer linked to sunburns is melanoma. And, people of all ages should use sunscreens regularly to prevent skin cancer. However, a new study shows thatkids just aren't getting the message when it comes to sun safety, and are really bad about using sunscreen consistently.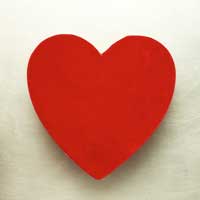 Researchers at Northwestern University in Chicago have found that healthy lifestyle habits may not only help your heart but may block cancer as well.People who followed the seven goals for heart health set by the American Heart Association (AHA) reduced their risk for cancer by 38 percent. They say, "Want to prevent both heart disease and cancer? Here's how: Don't smoke, maintain a healthy weight, and control blood pressure and cholesterol levels."
New research suggests walnuts may help fight prostate cancer.
Younger breast cancer survivors report that they are distressed and have a lower quality of life.
This medical school professor with a specialty in aging found a way to teach about his experience with cancer.
A new article out says that sugar can do just as much harm to health as alcohol and tobacco and urges that regulations be put into place.
Click here to visit our Facebook page where we'll keep you up-to-date on the latest news and stories.